It sounds like you've put a lot of money into these tranmission difficulties so far. Might I suggest something different...
I needed a new manual trans a few years back and bought one with around 30k on it off eBay for around $300 shipped.
Prior to that, I'd never undertaken a job this big - or should I say, I hadn't done a job that looked to be this big. It ended up being a lot less difficult than I thought. Contrary to most Haynes or Chilton manuals, you can remove and replace a manual transmission without pulling the engine. A good starting point is to read this article:
http://www.cristhomas.com/cars/Clutch/ClutchHowTo.html
This was written by a Saturn owner to assist in changing the clutch. If you look at the photos, you'll see one with the engine and trans separated, the trans hanging down in the wheelwell, and a wood block between the rear of the cradle and the rest of the body. You can see it here: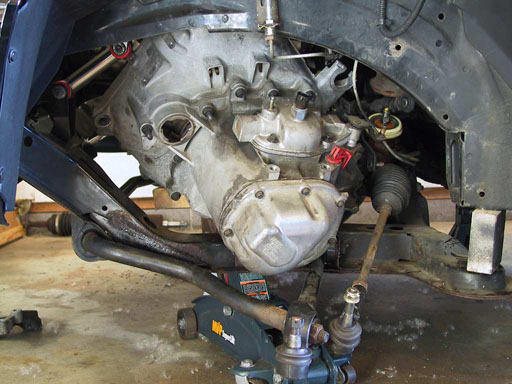 http://www.cristhomas.com/cars/Clutch/trans-wheelwell.jpg
I took this photo at the point where I was ready to pull the trans out of the wheelwell. It's not much more work to do the swap beyond all the clutch swap instructions in this article.
If you have a decent set of tools, and a good amount of patience and confidence, the average driveway mechanic can do this job and save a ton of money. My first time, it took an entire day. After 5 or 6 times, I now attempt to set a personal record each time I do it. :) My best time so far has been about 2 hours for the full transmission swap.
Here's another set of photos, this time on my site, where this swap method was used: http://www.evilplastic.com/diff3.htm
So, if you're sick of paying someone else money over and over, buy a used trans and commit to a day or labor and you can do it yourself for almost nothing.
Lane [ lane (at) evilplastic.com ]
--
Visit my Saturn Car Audio and Performance Page at http://www.evilplastic.com


< snipped-for-privacy@bogus.org> wrote in message

Click to see the full signature.