Jeff from PA wrote:
Common failure item is the hazard actuator. This piece: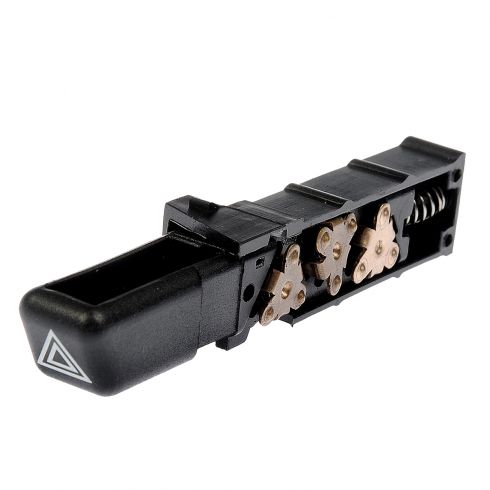 http://dgzmd7u6z2by7.cloudfront.net/partimage/ZMX/1AZMX00093/large.JPG
It simply snaps into place. The contacts carry the brake and turn signal power. They get dirty and that creates resistance which then creates heat and the areas that support the contacts melt.
DORMAN Part # 924608 Should be the one you need.
To replace it is simple, Take a pair of pliers and grab the top of the button. Pull straight up. The entire thing will come free and pull out. Orient the new one the same way and push it in till it snaps in.