posted on May 17, 2019, 2:26 am
Two minor questions that came up today when I was showing an inquisitive teen how to mount & balance his own tires for the car he recently got for
free from a neighbor.
1. The teen asked me why this slit in the typical air chuck... <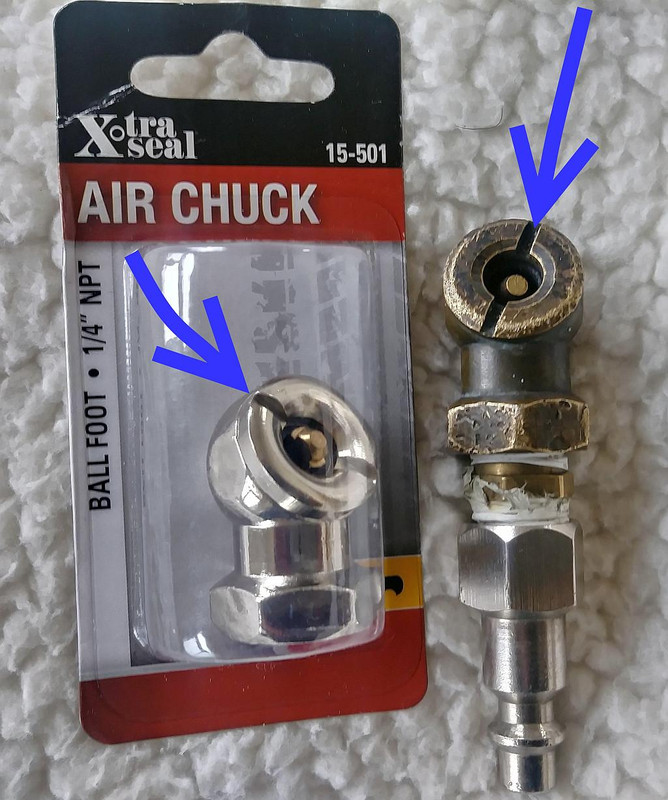 https://i.postimg.cc/43JN7rWw/valve02.jpg
2. The kid asked me what the practical difference was between choosing between two air valves, one for up to 65 psi and the other up to 80 psi for a typical 30 to 40psi nominal economy car tire such as his are: <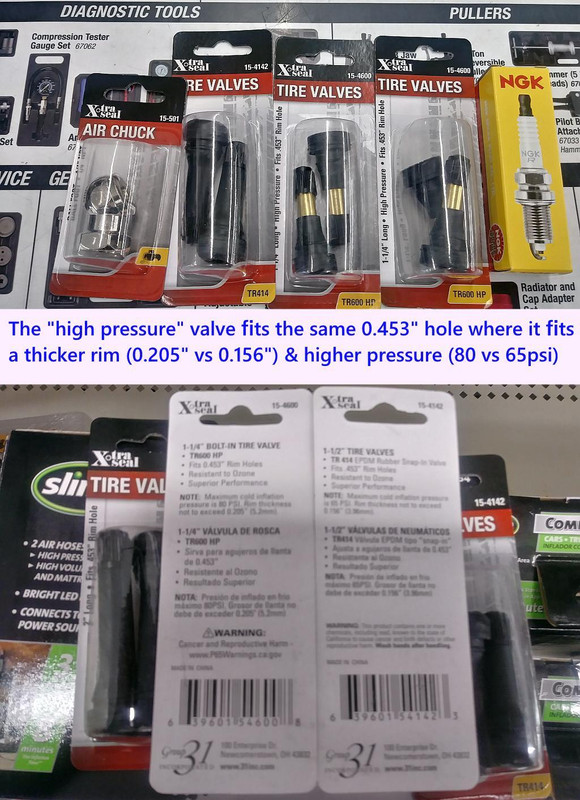 https://i.postimg.cc/76Z6cp7b/valve01.jpg
In both cases, I told the kid that I don't know the answers and that I'd ask folks on this newsgroup who know more than I do about such things, so I'll point the kid to this thread, when/if reasonable answers ensue.
I did hazard a guess that I suspect the slit in the chuck is perhaps to "let air out", although I'm not sure why we'd want to do that except, I guess, if we use the chuck as the air-release mechanism (similar to the "nib" on the back of a typical pencil-type air pressure gauge).
Likewise, I told him that it doesn't seem to matter all that much which pressure valve we use for his passenger car tires, AFAIK, where I like the brass valve, which happens to handle higher pressure, but I didn't see that it mattered for a passenger car, particularly since they were both essentially the same price.
One happens to be a "bolt in" type while the other is "snap in", but I didn't see that as a practical difference - do you, and one was slightly shorter but only because O'Reillys didn't have the same lengths in stock for the two types.
The specs on the back of the O'Reillys packages are:
XtraSeal 15-4600 Tire Valves 1-1/4" HP 0.453" TR600HP o Max cold inflation pressure is 80 psi o Rim thickness not to exceed 0.205" (5.2mm)
XtraSeal 15-4142 Tire Valves 1-1/2" HP 0.453" TR414 o Max cold inflation pressure is 65 psi o Rim thickness not to exceed 0.156" (3.96mm)