Hi -- forgot to x-post here, not much activity in the trucks group:
I've got an opportunity to pick up a 1990 F-150 Extended Cab
4x4, and the rivet in the crossmember behind the steering box has come loose, allowing for a visible amount of lateral movement when someone moves the steering wheel side-to-side.
A cursory look has ruled out any major cracks at box mounting points, and the web has provided a fair amount of material regarding this fix. It'll certainly be tightened up by punching this rivet out and replacing with an oversize bolt, that's familiar territory to me......but is that all I can do? Surely that single rivet can't keep all the movement in check.....anybody's experience in this matter would be greatly appreciated.
Thanks -- Jon
Just for reference: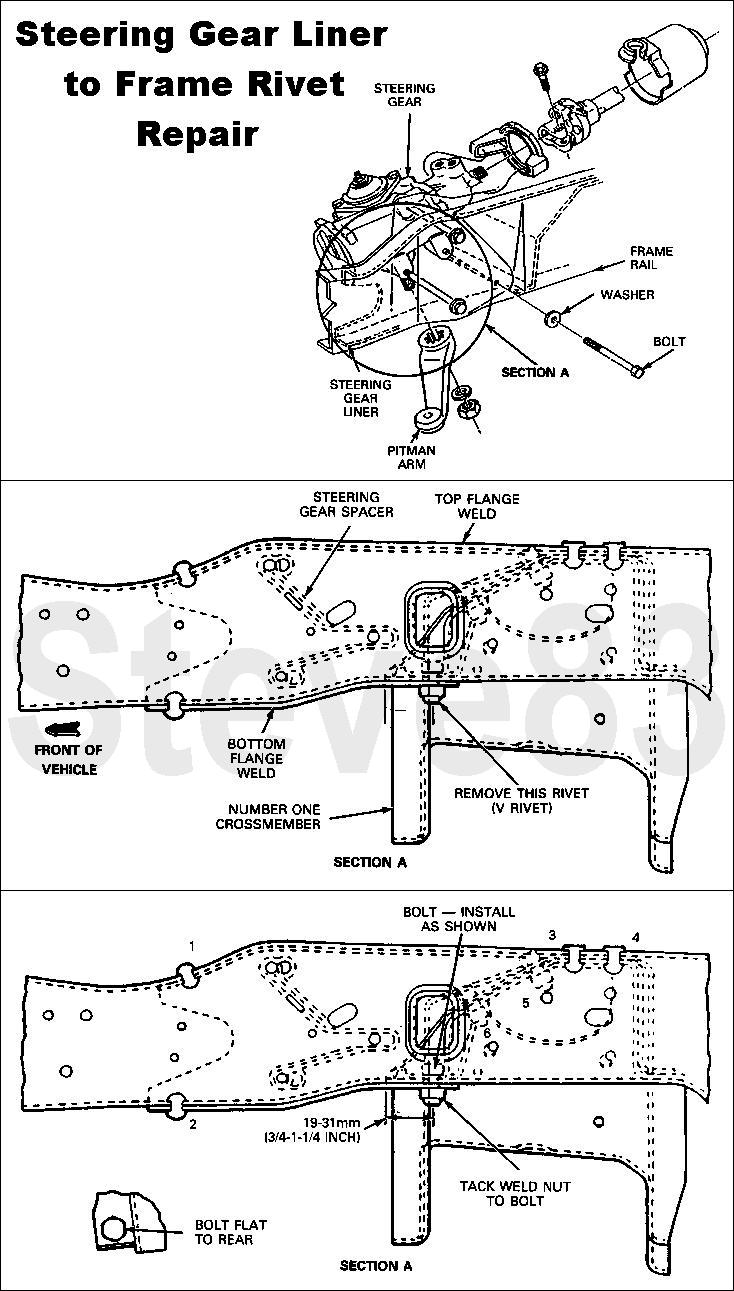 http://www.supermotors.net/getfile/520094/original/steeringcrack.jpg