bulb to change it?
It was not as tough a job as I expected. Once you take the shroud off, the check engine light and other bulbs along the bottom can be pulled out from the front without having to go any further. I used needlenose pliers with rubber bands wrapped around the jaws.
This is a different year and slightly different, but the CEL bulb is in the same place, bottom left...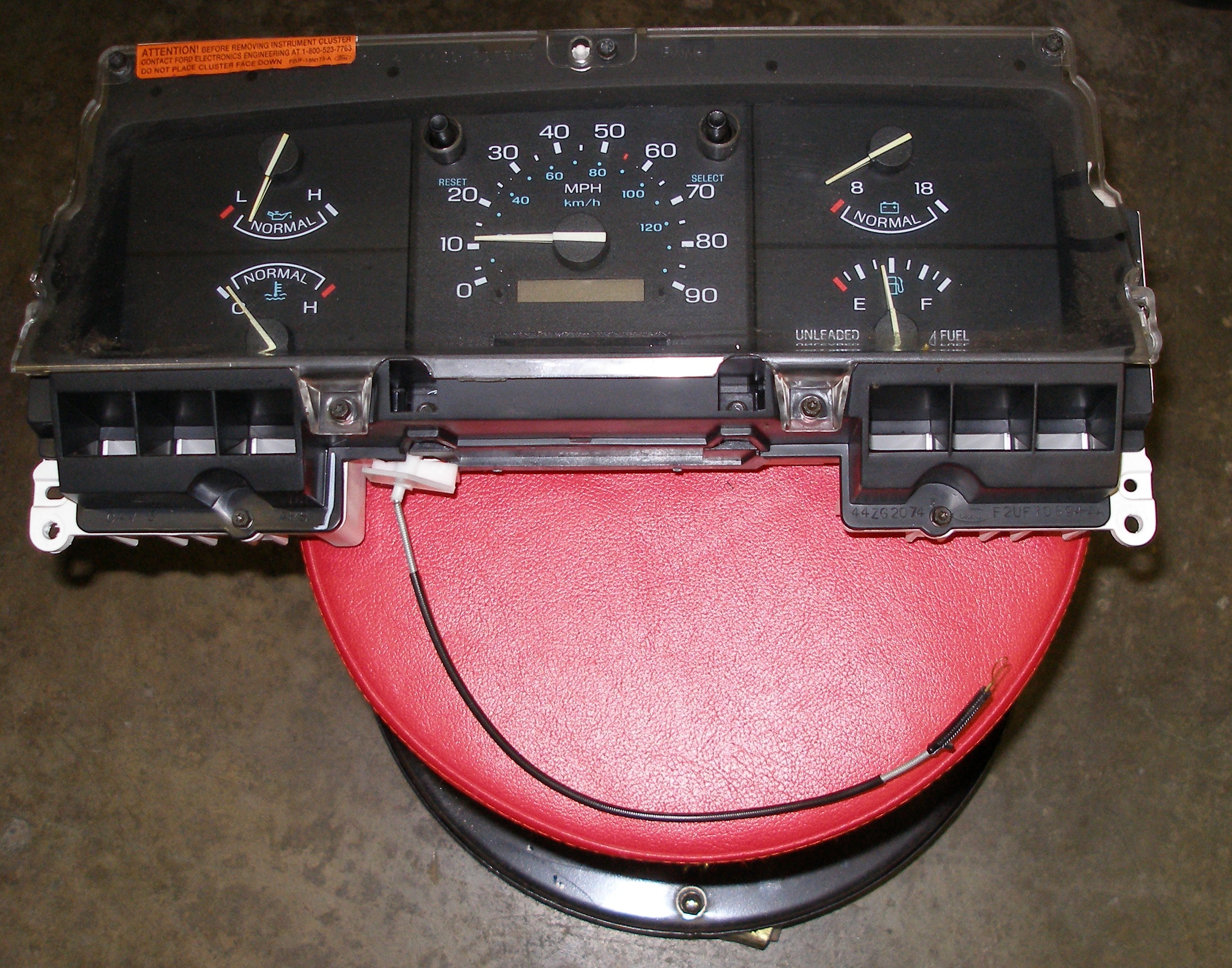 http://asavage.dyndns.org/ftp/Aerostar/1993-XL/Instrument_Cluster_02b.jpg
I went ahead and pulled the instr cluster to change one of the odometer bulbs. There was no bulb in the oil light socket, so I moved an unused bulb from the 4WD socket. This is 2WD.
Will upload some photos later if someone can suggest a binary newsgroup. They are not dead - earthlink still has access to all binary groups.